Discover the secret to a flawless manicure with our Glam Base Coat Gel. Specially crafted to set the stage for impeccable nails, this advanced formula is more than just a base—it's your first step toward a salon-quality manicure that lasts.
Features:
Smooth Canvas: Achieve a velvety, smooth canvas for your nail artistry. Our foundation base gel levels the surface of your nails, ensuring a seamless application of your favorite nail colors and designs.
Strengthening Power: Enriched with fortifying ingredients, this base gel strengthens your natural nails, reducing breakage and promoting healthy nail growth. Say goodbye to brittle nails and hello to long-lasting strength.
Extended Wear: Enhance the longevity of your nail polish. Our foundation base gel forms a strong bond with your nail color, preventing chipping and ensuring your manicure looks fresh for days.
Ridge Filling: Conceal imperfections and ridges on your nails effortlessly. The base gel fills uneven surfaces, creating a flawless foundation for both simple and intricate nail art designs.
Quick Cure Technology: Save time with our quick-cure formula. The foundation base gel dries rapidly under UV or LED light, allowing you to move on to the next step of your manicure without delay.
Gloss Enhancement: Experience a natural, healthy shine. Our base gel enhances the natural luster of your nails, giving them a polished appearance even before applying your favorite nail color.
Versatile Application: Suitable for use with various nail enhancements, including gel, acrylic, and dip powder systems. Whether you're a professional nail technician or a DIY enthusiast, our foundation base gel is your essential tool for professional-quality results.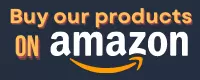 Send Liên (Jessica) a Message.
Send Trang (Rachel) a Message.
Send Tuệ (Jacqueline) a Message.
Query Form (Ask Us About This Product)
We will reach back in 24 hours!
| | | |
| --- | --- | --- |
| 5 star | | 0% |
| 4 star | | 0% |
| 3 star | | 0% |
| 2 star | | 0% |
| 1 star | | 0% |
Sorry, no reviews match your current selections
Q & A
There are no questions yet
All orders will be processed in 1-2 days.
Expect 3-5 days for delivery time for US customers.
Orders that are processed after 1pm Friday will be shipped on Monday.
We ship internationally.
Steps:
Send us a list of items that you want to buy (screenshots, write down, cart screenshots) via Facebook support ( at bottom right corner), email to [email protected] or call us directly at 714-804-8688/714-804-9688.
Provide us the shipping address.
We will calculate the shipping cost and total of orders to be paid.
Once order is paid, we will process to ship your order, delivery time can vary.
Please contact our customer support at 714-804-9288 or [email protected] for further assistance.
Detailed return policy is located on checkout page