Introducing our Angel White Gel, where ethereal beauty meets your fingertips. This luminous gel polish is not just a color; it's an experience, a statement, and a touch of celestial elegance for your nails.
Features:
Heavenly Hue: Immerse your nails in the purest, angelic white. Our Angel White Gel boasts a radiant hue that glows with an otherworldly brilliance, capturing the light and reflecting it in a way that's truly divine.
Flawless Application: Experience seamless, streak-free application every time. Our gel is formulated for smooth spreading, ensuring effortless coverage and an immaculate finish without any clumps or imperfections.
Long-Lasting Shine: Revel in a long-lasting, high-gloss shine that resists dulling and fading. Your nails will maintain their celestial brilliance, making every gesture a reflection of heavenly elegance.
Chip-Resistant: Say goodbye to constant touch-ups. Our Angel White Gel is designed to withstand the rigors of daily life, staying chip-resistant and vibrant, ensuring your nails remain pristine and divine.
Versatile Creativity: Whether you're dreaming up intricate nail art or desiring a simple, sophisticated look, our Angel White Gel serves as a versatile canvas. Let your creativity take flight with designs ranging from delicate lace to bold, celestial motifs.
UV Protection: Safeguard your nails against yellowing and environmental damage. Our gel polish not only beautifies but also protects, ensuring your natural nails stay healthy and radiant beneath the heavenly hue.
Professional-Grade: Trusted by nail technicians and adored by DIY enthusiasts, our Angel White Gel delivers salon-quality results in the comfort of your home. Achieve a professional finish without the salon price tag.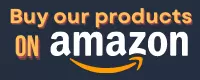 Send Liên (Jessica) a Message.
Send Trang (Rachel) a Message.
Send Tuệ (Jacqueline) a Message.
Query Form (Ask Us About This Product)
We will reach back in 24 hours!
| | | |
| --- | --- | --- |
| 5 star | | 0% |
| 4 star | | 0% |
| 3 star | | 0% |
| 2 star | | 0% |
| 1 star | | 0% |
Sorry, no reviews match your current selections
Q & A
There are no questions yet
All orders will be processed in 1-2 days.
Expect 3-5 days for delivery time for US customers.
Orders that are processed after 1pm Friday will be shipped on Monday.
We ship internationally.
Steps:
Send us a list of items that you want to buy (screenshots, write down, cart screenshots) via Facebook support ( at bottom right corner), email to [email protected] or call us directly at 714-804-8688/714-804-9688.
Provide us the shipping address.
We will calculate the shipping cost and total of orders to be paid.
Once order is paid, we will process to ship your order, delivery time can vary.
Please contact our customer support at 714-804-9288 or [email protected] for further assistance.
Detailed return policy is located on checkout page